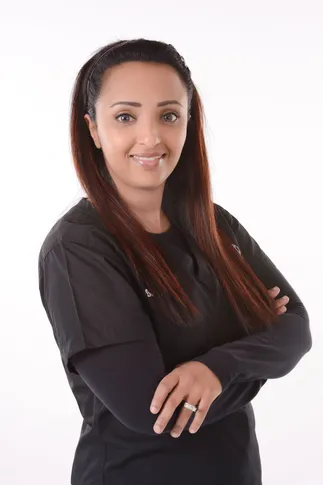 Dr. Halima Farah
Chiropractor
I Graduated from Cleveland Chiropractic College in December of 2008.
I came from a family of medical doctors and up until 2004, didn't know that there were other types of doctors. I was accepted in the Kansas University Pre Med Program for the fall of 2004.
While working as a librarian at the Northeast branch of the Kansas City Public Library I became acquainted with a Cleveland Chiropractic College student. During one of our conversations about back pain, which I was experiencing due to a car accident, she recommended that I get adjusted by a chiropractor and the rest is history. Prior to opening my clinic here in Kansas City, I practiced in Saint Joseph, MO for almost 4 years.
My family consists of my husband, my two sisters and my mother who has made me who I am today.
Each day I awake thankful for my health, my family and knowing that I will be able to help others live a healthier, happier life!